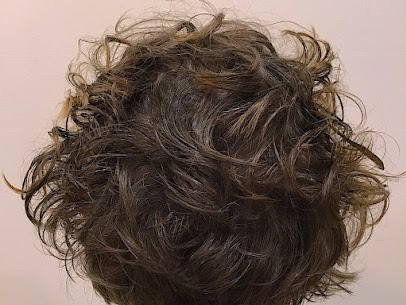 11 Frizz-Taming Curly Hair Secrets
Could there be some tricks you haven't tried to keep your naturally curly hair from looking frizzy or fried? Summer can be the cruelest season for those with curly hair, but the forecast doesn't have to be frizz if you follow these tried & true frizz-taming tips below.
1. Shampoo less often
Don't shampoo every day. When you do use a Moisture Shampoo and leave in 2-3 minutes before rinsing with tepid water. To prevent breakage and frizz rotate head under shower to distribute water evenly.
2. USE A Moisture Conditioner
On days you don't shampoo just apply a small amount Moisture Conditioner to tame hair. Helpful hint: don't rinse thoroughly.
3. do squeeze – don't rub
Never rub your hair with a towel after washing – gently squeeze it instead. When you rub curly hair, the cuticle expands and releases natural moisture and nutrients so it becomes dull and frizzy.
4. Avoid high heat
Do not use high heat as you blow-dry and, if possible, stay away froom flat irons. Hair burns at around 395 to 420 degrees. However, if you must flat-iron your hair, use a heat-protectant such as Every Day Miracle Treatment (EMT). If you're in a hurry, use In-Control Hairspray on wet or dry hair, which adds shine and repels humidity.
5. de-Frizz with your fingers
While your hair is still damp combine EMT and LeDuex in your palms and distribute products evenly through your hair, 'combing' with your fingers. Do not use a brush or comb.
6. Use Amethyst OIl
Gently squeeze a small amount of Amethyst Oil into your hair to tame flyaways on high humid days.
7. Leave-in conditioner
Do use a leave-in conditioner or Deep Repair Treatment product. You can even leave your conditioning treatment in your hair and braid it together before bed and when you release it in the morning it will not be frizzy or prickly.
8. curly hair formula
Be sure to use shampoos, conditioners and hairstyling products that are moisture-rich and especially formulated for curly hair. I highly recommend using products that are water-soluble and have natural botanicals. Ingredients to be avoided: heavy silicones, waxes or oils.
9. silk pillowcase
Sleep on a silk pillowcase to tame frizz while you sleep. Additionally, if your hair is long enough to braid or gather into a pony, do so before you go to bed and you won't wake up with pesky knots and tangles in your curly hair.
10. slick with hair gel
When the humidity and/or winds reach peak levels, you may have to admit defeat, so gather your curly hair into an itty-bitty pony, a tight bun, or slick it back with gel.
11. Before you go to the beach
Before you go out in the sun apply Moisture Conditioner on damp hair, then braid it or put it in small ponytails. Don't rinse out the product. The sun will help Drive it into the hair to boost moisture levels as well as protect your hair from further damage.
Your curly hair can stay frizz-free during the summer by using the expert tips above. If you'd like to learn more about my custom formulated, botanically infused, UV protecting hair care products, check out the Hair By Arensman Shop.
Yours Truly,
Sandi