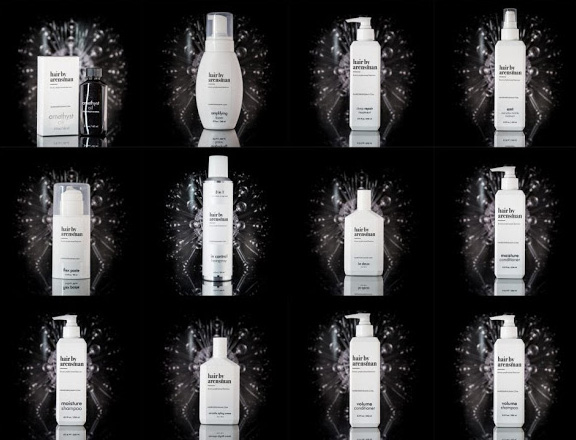 Hair By Arensman Hair Products Are The Best Care For Your Hair
Why I Decided To Create My Own Line Of Hair Care Products
---

After years of working with other salon products that didn't quite give my clients the results they deserved, I partnered with a L'Oreal chemist to create my own line of superior quality, naturally derived, hair care products. While big name salon grade hair care products work well, I found myself using different brands for different things. I wanted a single brand to give my clients the results I wanted using completely natural ingredients. So I decided to partner with a chemist I had grown to respect and trust to create a line of hair care and styling products that used the power of nature to nourish and strengthen hair. From that partnership, Hair By Arensman, Luxury Hair Products was born.
Hair By Arensman Products Use Biomineral Technology
---
My professional haircare and styling products utilize Biomineral Technology. Biomineral Technology is the use of natural minerals and botanical proteins to deliver hair that is soft, strong, resilience and shine.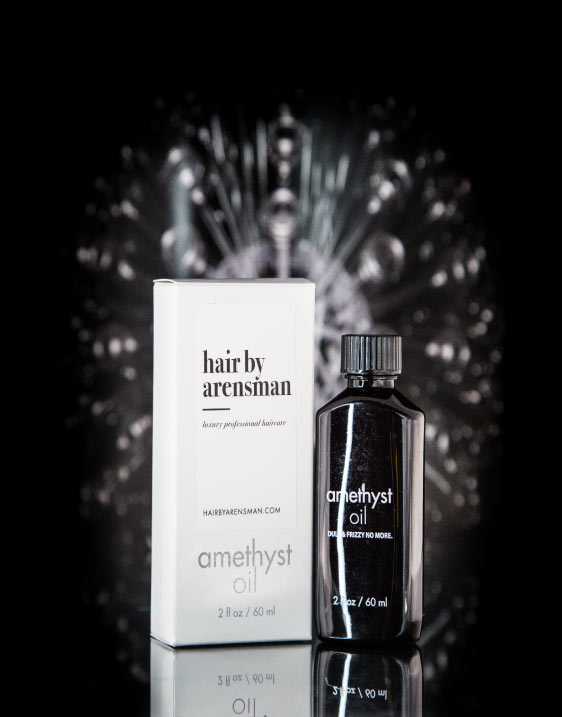 Within each of my products is a unique selection of minerals and proteins designed to deliver all the nutritional benefits hair needs to stay healthy and resilient.
When minerals like quartz, bismuth and rhodochrosite are paired with proteins such as pumpkin seed, quinoa, and silk protein, the building blocks for healthy hair are repaired deep within the hair for lasting results.
Hair By Arensman Hair Are Must-Have Hair Products
---
Hair by Arensman products are my must-have lineup of products both personally and professionally because of their phenomenal performance, feel, and fragrance.
They are unique and exclusive to my Plano salon. I use them on all my clients and recommend they use them at home. Once you experience hair by arensman hair care products, I guarantee you will never go back.
From shampoo and conditioners, to sculpting products and hairspray, each hair by arensman hair care product has been meticulously formulated with unique natural minerals and proteins that ensure perfect styling while nourishing every hair from the inside out.
Hair by Arensman professional hair products are vegan, gluten, sulfate-free, and designed to promote hair regeneration and new growth
If you are unsure what products will give you the best results, email or message me on Facebook or Instagram.
Better yet, if you live in Plano, Dallas, Little Elm, Lewisville, City of Allen, The Colony, Richardson, Frisco or the surrounding area, come into my salon for my popular New Image hair consultation. I will analyze your hair type and condition, recommend the best products for you and show you how to use them to achieve maximum benefit.
Where Can I Purchase Hair By Arensman Hair Products?
---
Because Hair by Arensman hair care and styling products are my exclusive line and an integral part of the individualized VIP treatment I provide, they are only sold at my luxury boutique salon in Plano.
To make it easy and convenient to continue pampering your hair with these incredible products, I offer curbside pick up at my Plano salon, hair by arensman. You can also order them from me at my online shop and I will happily ship them to you anywhere in the United States.
Give Your Hair The VIP Treatment With Hair By Arensman Products At Home
---
Pamper your hair with the best hair care and styling products on the market. Products designed by a master stylist, using the latest in Biomineral Technology, exclusively for you, by Hair By Arensman.