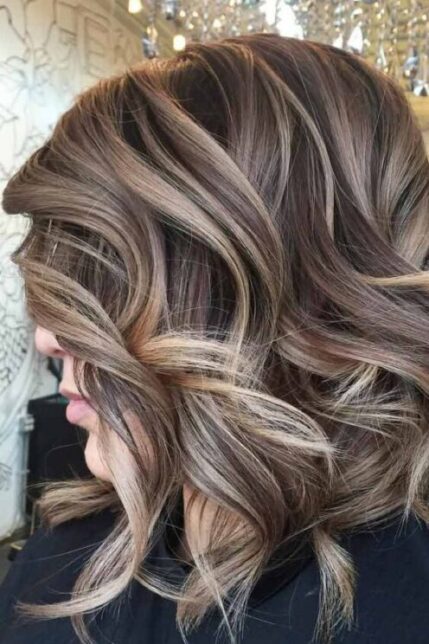 Trending Darker Blondes for Fall and Winter 2020/21
---
Fall and winter trends call for blondes with depth and dimension. Darker blondes add drama and give your hair a healthy break from the harmful effects of continual bleaching. Plano's Master Stylist, Sandi, of Hair By Arensman, shares 6 dark blonde styles that are trending this fall and winter.
1. Dark Blonde Ombre With Light Blonde Framing Your Face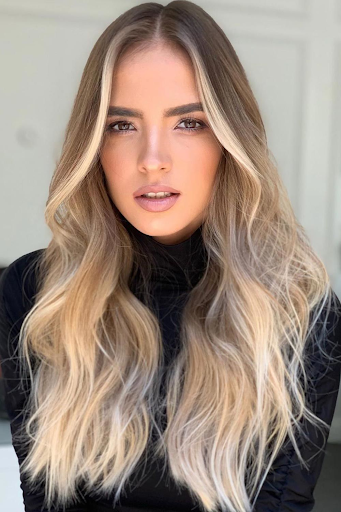 Not ready to go dark? Frame your face with light blonde and apply a dark blonde ombre to the rest of your hair. This is a great style for blending your regrowth while giving you a dramatic modern look. It is particularly flattering if you have a long or diamond shaped face.
2. Deep Blonde Balayage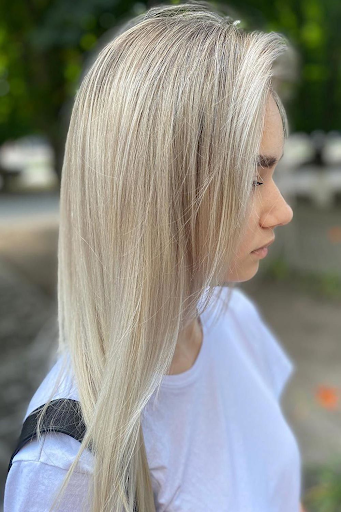 If your hair is naturally blonde, a deep balayage can give you dramatic dimension by blending the lighter blonde of summer with the darker, cooler blondes trending this fall.
3. Blonde Highlights And Lowlights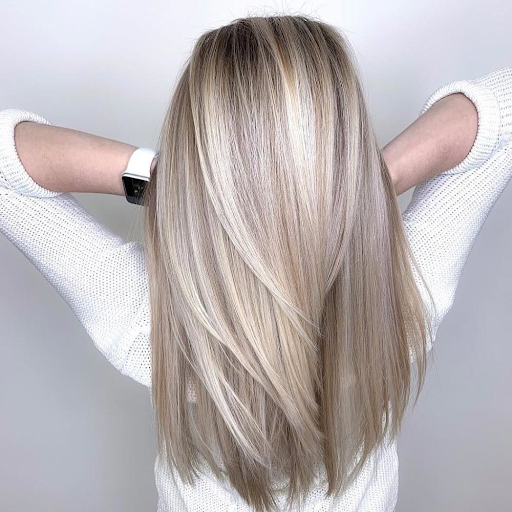 When you love your beach blonde but want the cool trendy winter tones, having highlights and lowlights applied by a skilled stylist is the perfect compromise. Hair By Arensman will masterfully create the dimension and depth you want using products that enrich your hair and give it sheen.
4. Greige Blonde Is IG Worthy
Trending this fall on Instagram is Greige Blonde. This is perfect for brunettes who want a dramatic style that is easy to maintain. By artistically combining cool grey tones and beige, a gorgeous ashy golden beige multi-dimensional modern look is created.
I love this darker blonde for winter because it's tones match the cool temperatures perfectly. You'll love it because it's easily maintained with a weekly application of a toning shampoo if your hair is naturally light brown or dark blonde.
5. Blended Balayage
A blended balayage gives you the best of both worlds. This chic blended balayage trend is achieved by fading dark brown roots into a soft blonde. The highlights frame the face to brighten your features on those overcast winter days in Plano.
6. Coconut Blonde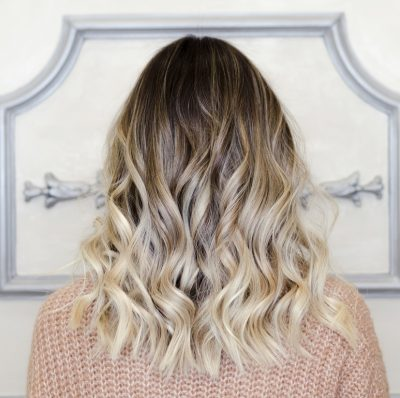 Coconut blonde is another style that is trending this fall. It is a high contrast look that is achieved by creating dark, warm roots that appear to melt into light blonde at the ends. I love the dramatic contrast of this style. The method of application allows me to give you as sharp of a contrast or as little as you want.
Is it Easy To Transition From Light To Dark Blonde?
Absolutely! Rather than lightning your regrowth to match that summer blonde, your stylist can apply a beautiful balayage or ombre treatment. At Hair By Arensman, I will create a customized color that will accent your lighter blonde and natural hair color while creating drama and dimension. My products are exclusively designed to both accentuate your blondes and give it healthy shine while nourishing it from root to tip.
No matter the season, blonde is always in style. Fall and winter 2020 calls for cooler tones and dramatic styles like the ones I've shown you here. For more fall and winter blonde trends for 2021 and how to care for them, read Best Winter Blondes For Winter 2020. If you live in or around Plano, come to my salon for a complimentary consultation.