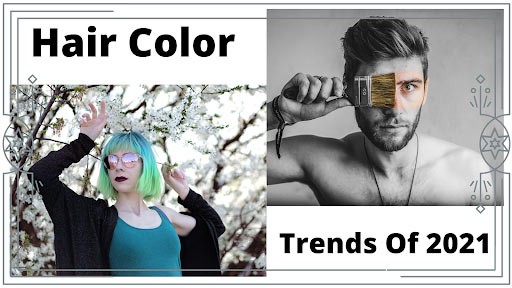 COLOR TRENDS OF 2021—STRADDLE BOTH ENDS OF THE SPECTRUM
The color trends of 2021 have men and women going bold and vibrant to liven up their isolated lives or embracing their natural color as the pandemic continues to make hitting the salon regularly almost impossible.
COTTON CANDY COLORED HAIR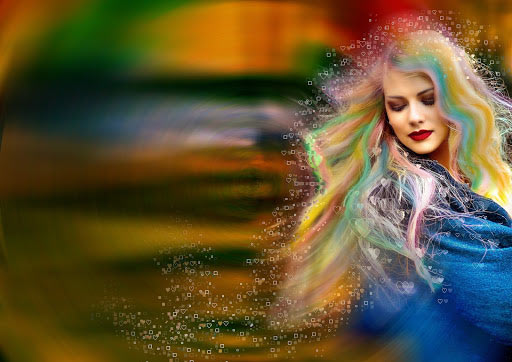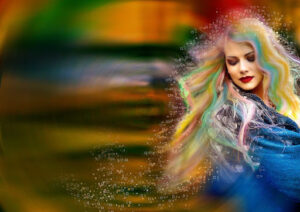 On the eye-popping color side of the trend, the sky's – or your level of chutzpah's – the limit. 
Pink, blue, green, or lilac, cotton candy-colored hair is still trending as we enter 2021.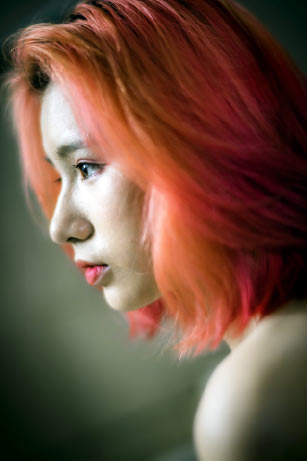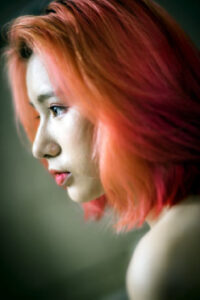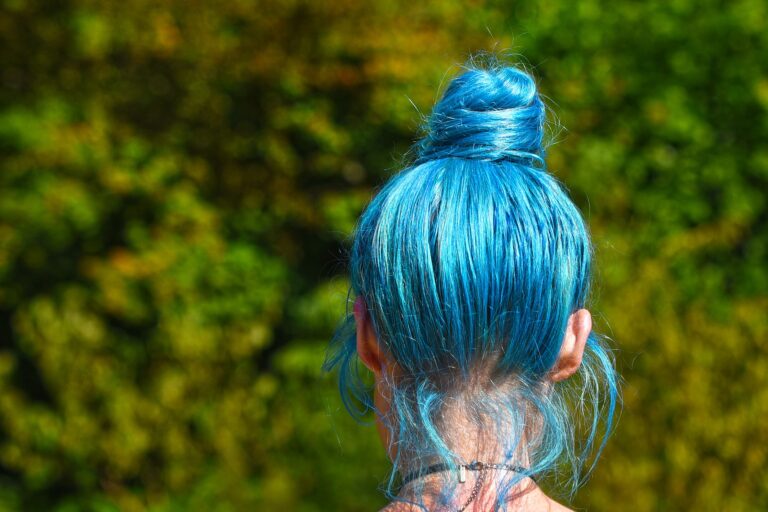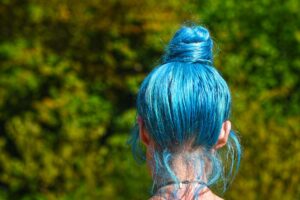 COTTON CANDY PINK DIPPED ENDS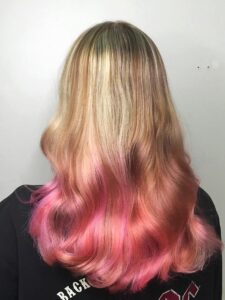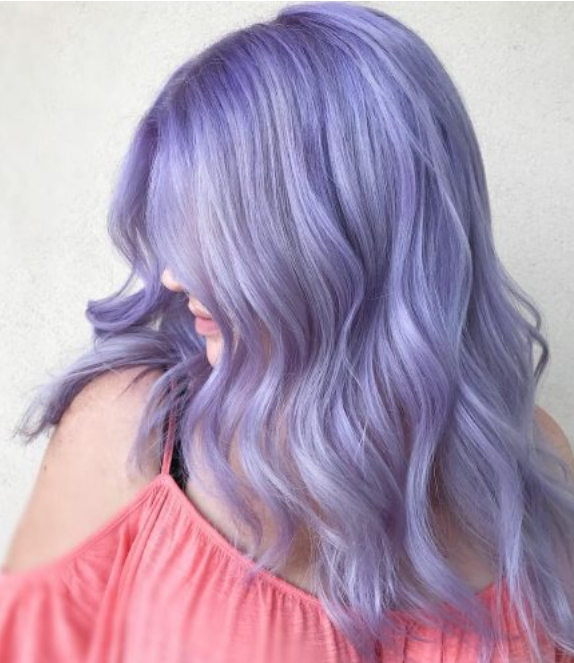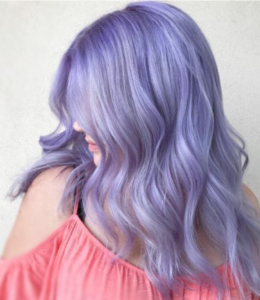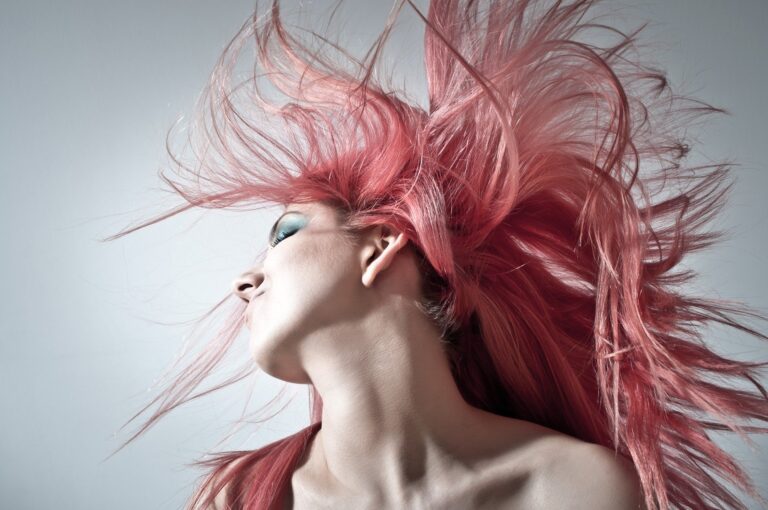 Color Trend 2021: NEON GREEN HAIR
color trend 2021: Deep Rich Hues For High Impact Hair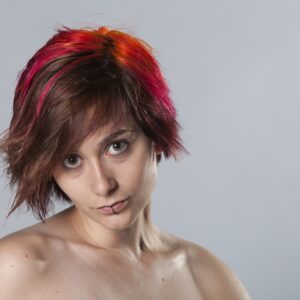 Shag hairstyles of every length are rocking 2021. Add a pop of vibrant red to the crown for jaw-dropping impact.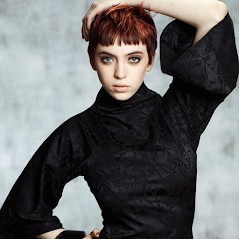 Short hair is definitely "in" this year.
A burgundy baby banged pixie cut, like this one, will stop traffic.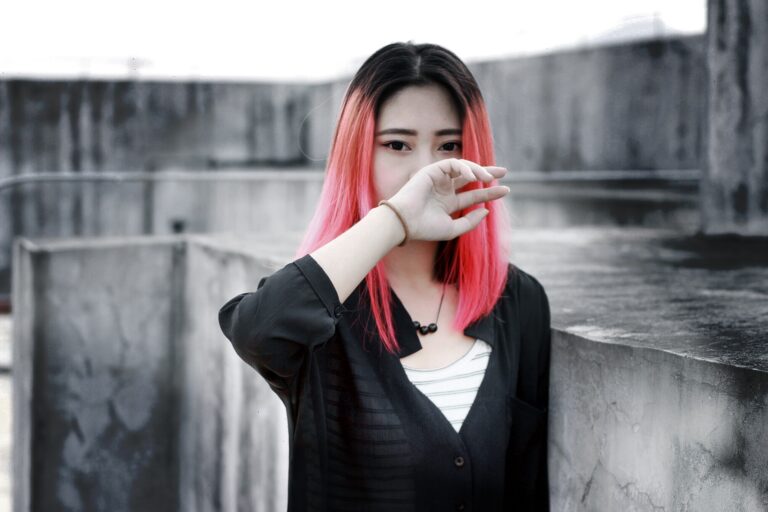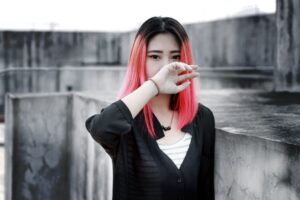 Even as it grows out and fades, this magenta hue looks great!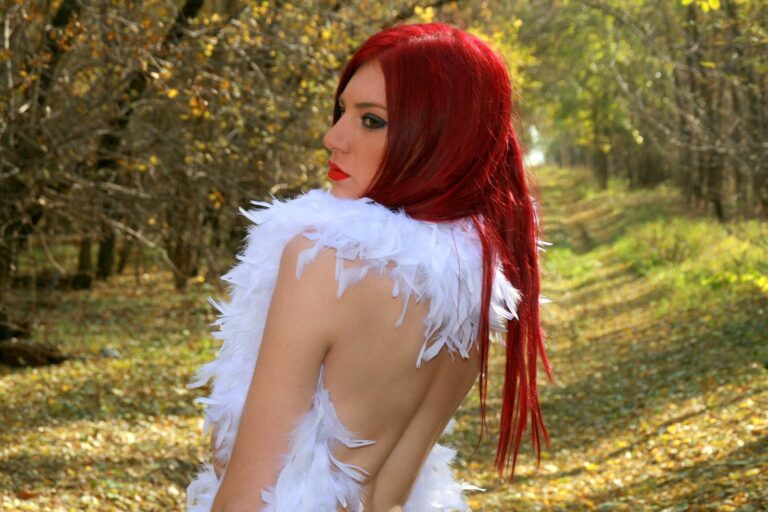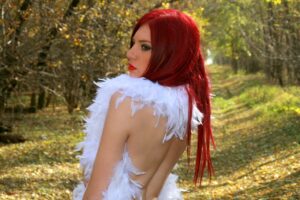 Go big or stay home with this all-over red.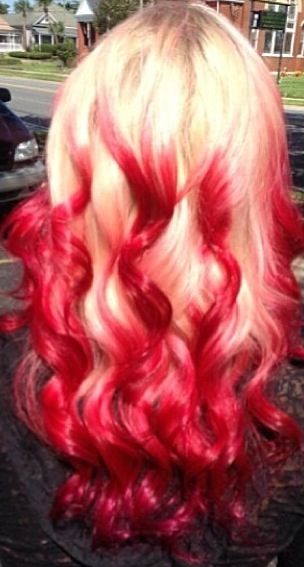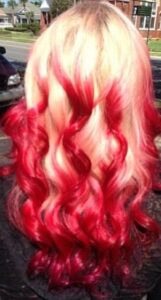 For maximum impact, give your beach blonde a bold red finish with a well-structured balayage.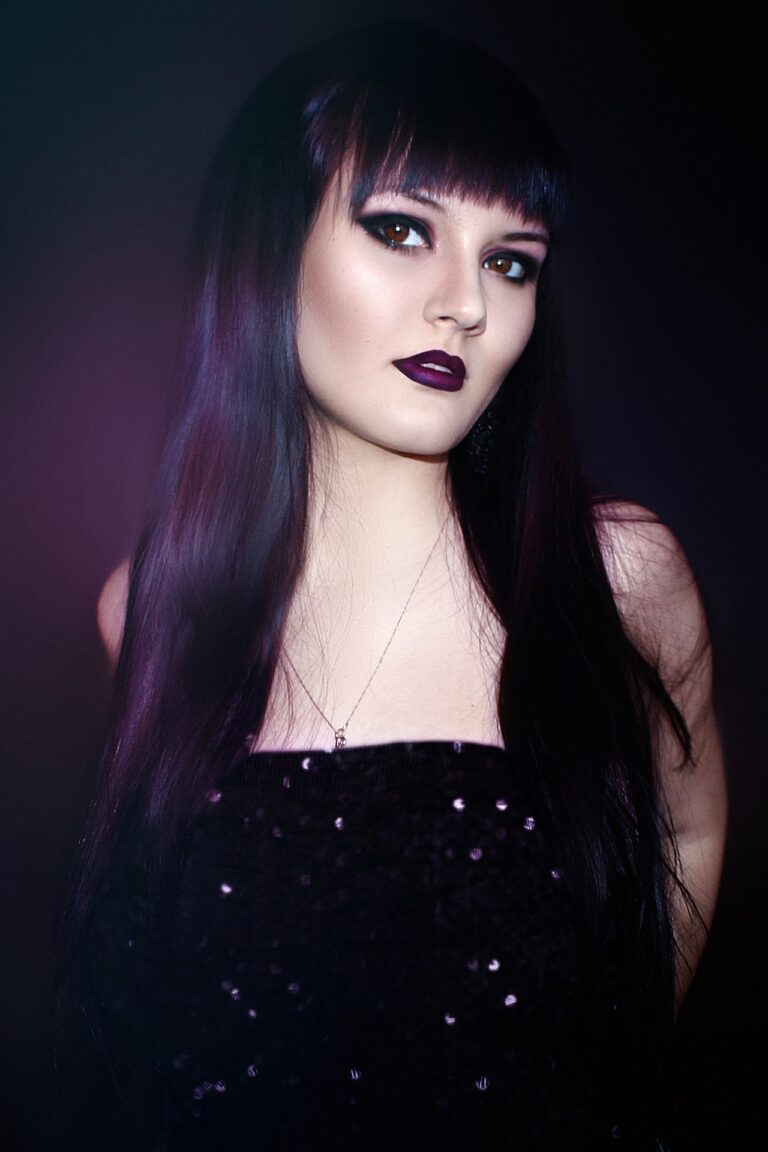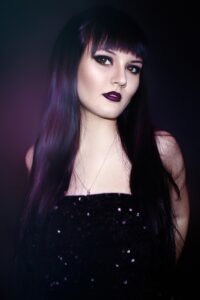 Bored with your natural brown? Crank it up a notch with a stunning deep purple.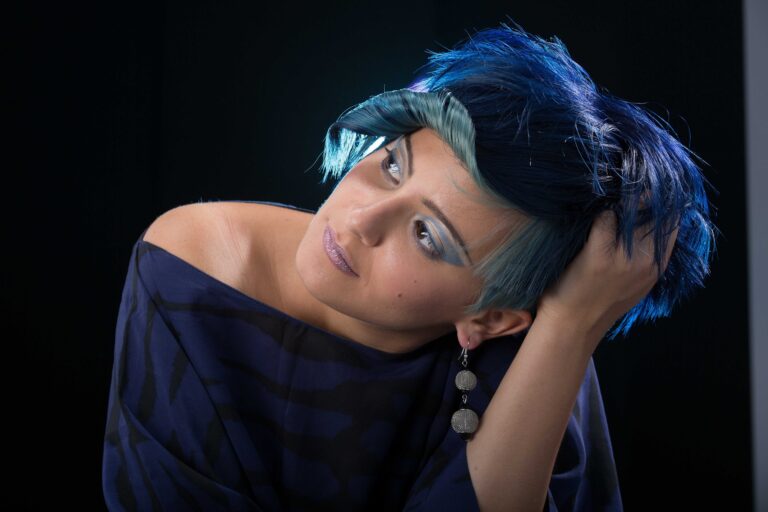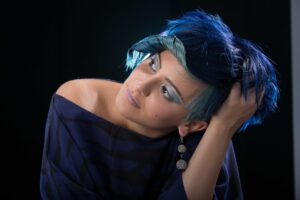 Gradient blue provides dramatic dimension and texture to a short hairstyle. Whatever vibrant color you desire, having your stylist create a gradient will give you edge.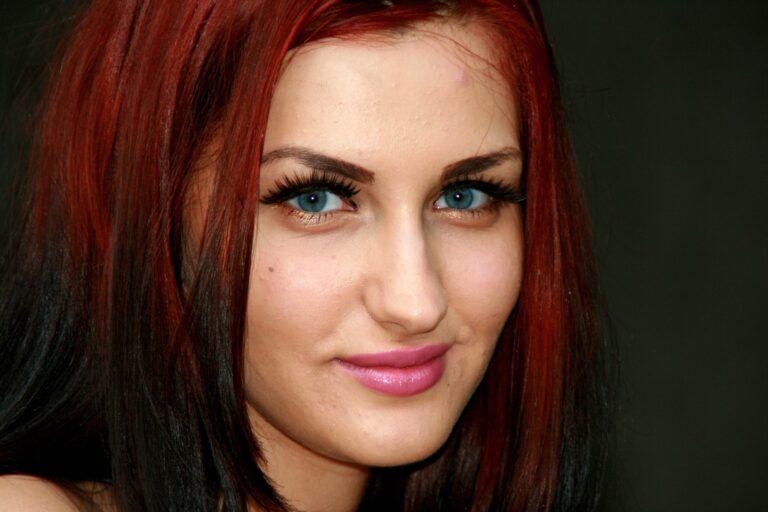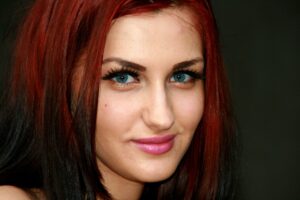 A beautiful deep red like this one makes blue or green eyes pop! Give your style more drama with a red to black reverse ombre.
Neon or not, when it comes to color in 2021, the bolder the better so have fun!
Hair Au Naturelle – Color Trend 2021
On the other end of the 2021 color trend spectrum, we have those who have embraced their natural hair texture and color while in isolation. 
Redheads Rejoice!
The natural red from The Queen's Gambit is the number 1 trending color as we start 2021.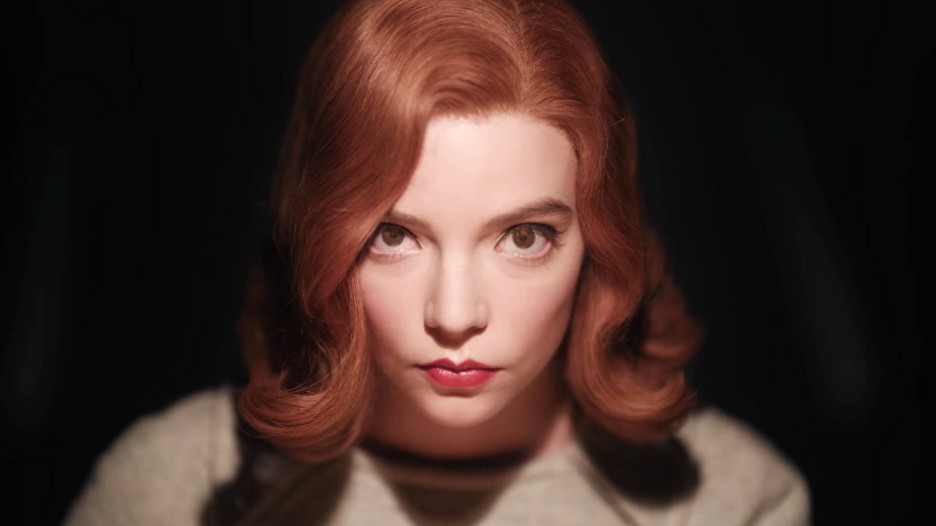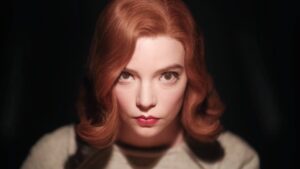 Many men and women have had their highlights and lowlights outgrown and fade. To rid themselves of that unnatural styling, people are chopping their locks off and rocking what their mamma gave them. 
This is why we're seeing so many short styles trending 
on Instagram and catwalks alike that range from close to the skull to shoulder length shags and mullets. 
Along with those tussled and pared-down looks, more natural hair colors are growing in popularity. People are showing off their natural roots and faded hair color treatments. Grow into your natural hair gracefully with a beautifully blended balayage.
Maintaining Healthy Hair At Home
To keep your hair healthy when having a deep moisturizing and repairing treatment at your favorite salon is not an option, I recommend applying a deep conditioning treatment like 

hair by arensman's

 

Deep Repair Treatment
 

once a week. 

If you want your hair to have that just out of the salon luxurious shine at home, you can with hair by arensman's Amethyst Oil. squeeze a dime-sized dollop into the palm of your hand. Rub your hands together to warm it and get it between your fingers. Rub the oil into the ends of your hair and then comb your fingers through it from root to tip. Voilà! You can have photoshoot bold, and beautiful hair every day!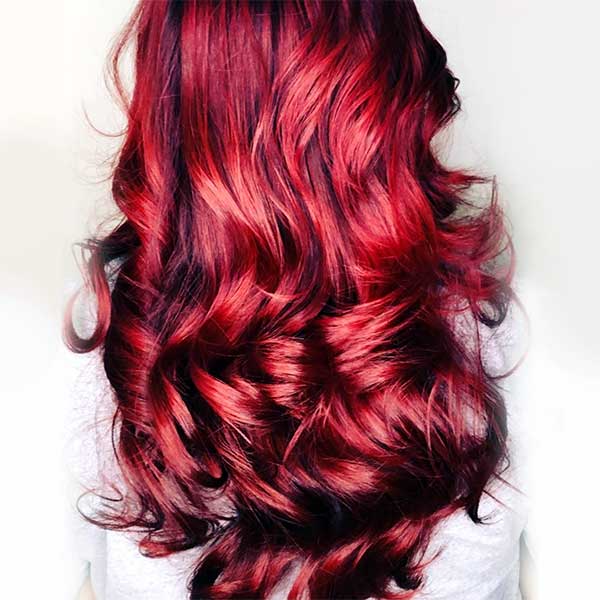 Becca
Google Verified Local Guide
Amazing results, perfect haircut to showcase my length, left with high quality products and feeling pampered! Corrected my bad haircut from earlier that morning and my year of bad "box dye jobs at home"! Absolutely loved it!!!!!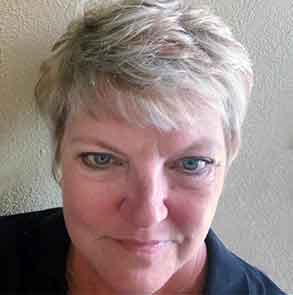 Kay Carter
@KayHensarlingCarter
Walking into Sandi's salon, immediately I felt welcome and like we had known each other forever. Her path is truly a journey to more, better, best. I am a huge fan of Sandi's product line. I have curly fine hair and yes I am a color worshiper. I use the styling foam, amethyst oil, finishing spray and leave in hair care. These are just amazing, I do not have bad hair days anymore. I am adding a product in the near future and I can not wait to share the results. Hooray for healthy hair.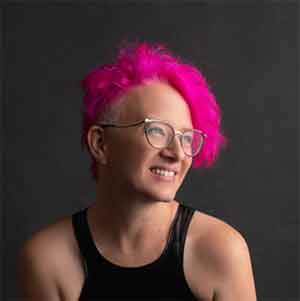 Jen Shu
@pinklightimages
I had a wonderful time meeting Sandi through a friend that recommended her! She was able to create (and re-create) my signature PINK color - the process was great and the color has a wonderful sheen to it! She also hooked me up with a color-infused conditioner which really helps my hair since I hadn't conditioned in a long time! (i have natural curls) - and she is a fun personality and i LOVE her salon decor!

Michelle Miller
Google Verified Local Guide
I went to see Ms Sandi for the first time with a bad haircut I had received & my color was quite yellow. She not only gave me a cut I can live with as my hair grows back, she made my color look new & fresh. She conditioned my hair back to soft & manageable. She is now my Salon!! She spent alot of time with me & her prices are definitely on point for what she offers.

Teressa Thomas
2 months ago
I had my first appointment with Sandi today. I haven't been to a salon in a year due to concerns with the pandemic and my hair was a complete mess!! Sandi was great! She took her time to evaluate my features and explain what she thought would look good while also really listening to me about what I wanted my hair to look like. She is a perfectionist and will only be satisfied when her clients are satisfied. And I am a very satisfied client!! I love what Sandi did with my hair today, it was exactly what I wanted and more. What a great experience! I can't wait to go back!

Emily Powell
Goolge Review
Sandi is by far the best hairdresser I've ever used. She listens with an open mind, intelligent , and fun to talk to, and very talented at what she does. I highly recommend her.